5 Best Jekyll Themes for Your Site
Ferhat Erdogan / January 15, 2022
3 min read
5 Best Jekyll Themes for Your Site
Static websites are an easy way to build an online audience and Jekyll is one of the most popular static site builder with blogging support. In this post, I present a collection of the best free Jekyll themes and can be used to quickly create a portfolio website with a blog for yourself.
My collection consists of the best free and open source themes which are also found on GitHub. All the themes presented here are responsive and high-quality.
There are many platforms, including GitHub Pages and Netlify, hosting your personal site is free. I think, GitHub Pages is perfect for hosting.
Themes can be easily configured! You need to change config.yml to set your site title and settings, and that's it.
Here are top 5 Jekyll themes:
1 - Forty Jekyll Theme
Actually, Forty is built for landing pages & portfolios but its also good for personal sites blogs too. This theme looks very modern and stylish.
And it has Formspree integration! Formspree is an easy contact form software, so you can start collecting data from your users. Also, you can use _config.yml to set whether the homepage tiles should pull pages or posts.
2 - Jekyll Theme Dinky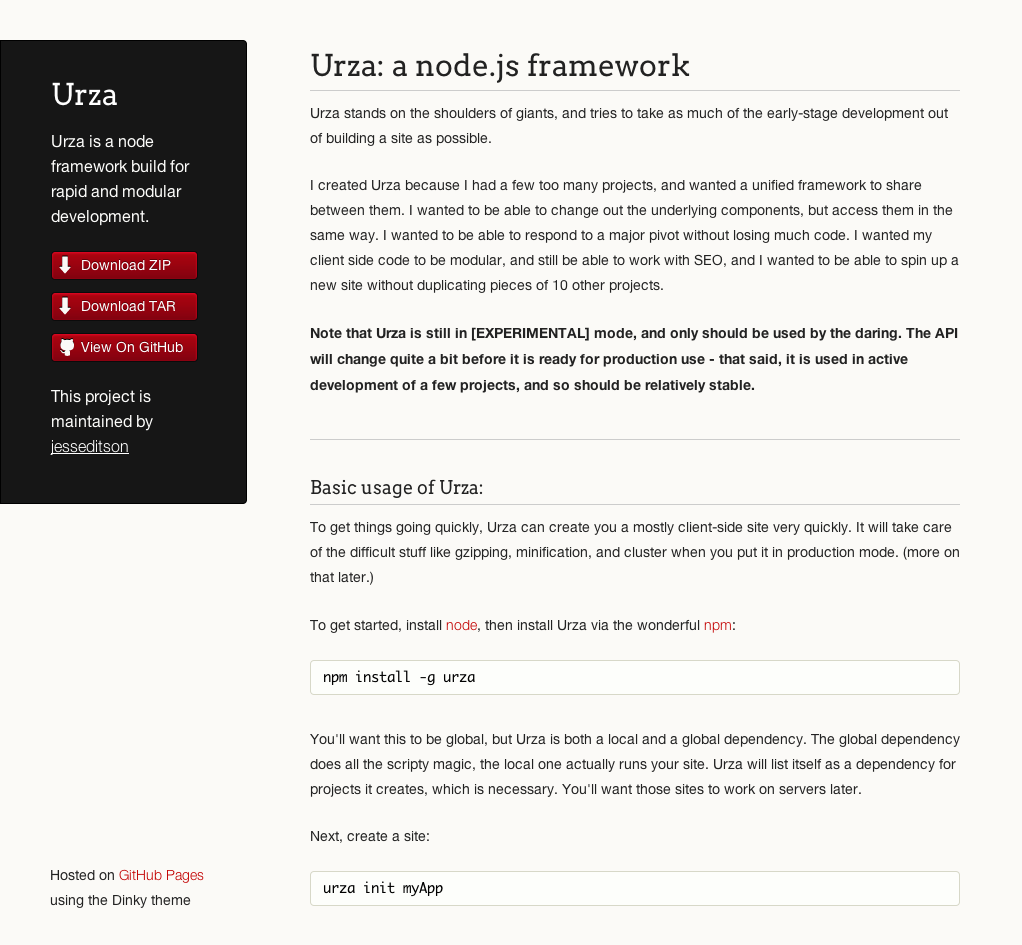 Dinky theme, often used for projects, can be used as site blog or portfolio. It reminds me of the 2000s with its old style. Ideal for classic lovers!
3 - One Page Jekyll Theme Slate
Slate is another theme. With its very easy and fast design, it is ideal for creating a project site. It looks pretty innovative and fast.
It doesn't have support for Twitter cards or known as "social cards", but you can add the feature from "head-custom.html"
4 - Jekyll Theme Minimal Mistakes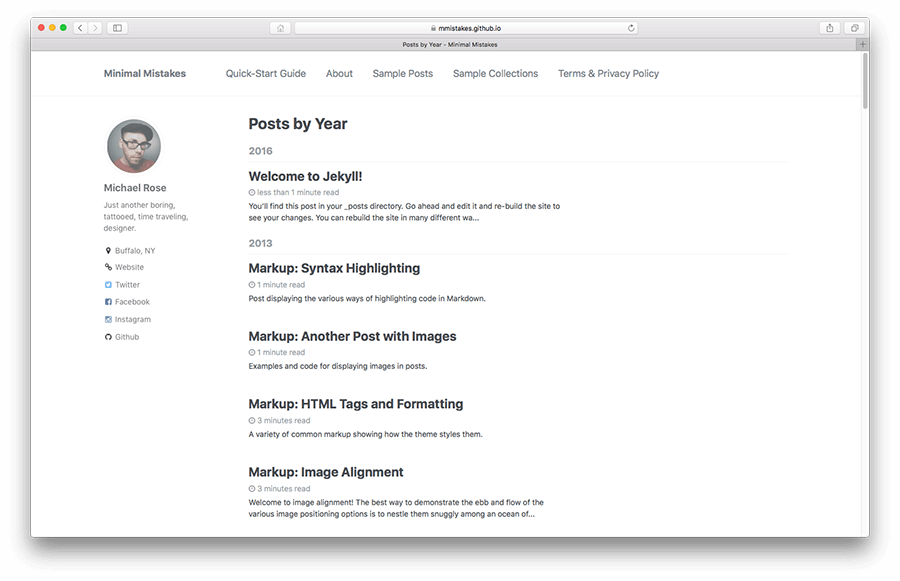 Minimal mistakes jekyll theme is definitely my theme. Especially for your blog posts, I can say the best in the world. Only downside is it doesn't have much to do with the pictures. So, if you are going to use it, the home page is beyond the article.
I changed this situation by making a few tweaks on my own website. Here is my own website (Turkish). You can add social profiles easily in config.yml
5 - Jekyll Theme Serif
It may be the theme with the best design you've ever seen. A truly pro-style theme, optimized for speed and using SCSS. Serif has twitter cards and open portfolio on GitHub. I highly recommend it if you really want to start professionally.
What are the advantages of using static website generators to create static pages?
Static websites are 5x + faster than a WordPress, Wix or Squarespace.
Free hosting options
24/7 uptime
You can get a free SSL certificate for your website (with Cloudflare or Let's Encrypt).
A fully responsive website (mobile-first).
How does it relate to HTML and CSS and Ruby programming languages?
It is built on Ruby and it's easy to edit thanks to HTML, CSS support! Ruby is very successful in plugins and technical details and you can share your posts as Markdown! :)
What is the best commenting system for Jekyll?
You can use Disqus or its open source alternative Cusdis. Most themes you see above support Disqus. However, installing Cusdis is not difficult at all.
Join our Discord community
Join and talk about web development, tech, and software development.